Meet Our Leadership Team
Mr. Ramesh Agarwal
(Chairman)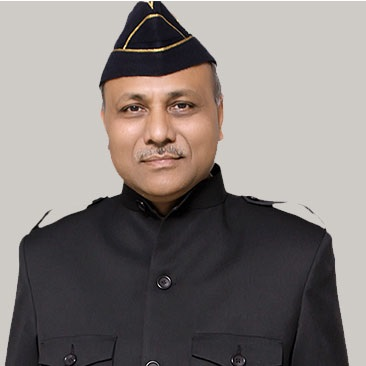 Mr. Ramesh Agarwal is a man of high principles from a Defence background and he is an able administrator. He is well known for his innovative thinking and positive bent of mind. He has transformed Household goods segment into an established Industry through his flagship company "Agarwal Packers & Movers Ltd.". He has been in the continuous limelight for introducing advanced packing technology and double door home carrier in this segment that has created a niche in the market.
He has studied Indian Logistics sector microscopically and has been the real architect of 3PL and 4PL services. Not stopping here, he has ably steered Agarwal Movers Group through his determined approach and is a firm believer that all problems have solutions if an analytical approach is used. He has pioneered in creating state-of-the-art warehousing infrastructure and roofing solutions. A shrewd thinker and a person of noble character, he generates a tremendous flow of positive energy. Agarwal Movers Group is very proud to have a Director of such high caliber. His principle has always been "waste cutting" and not "cost cutting". Customer service has always been close to his heart. He has also firmly believed that unless last man in the transport chain is "happy and satisfied" industry cannot flourish. Taking this forward for the yeomen contribution of drivers community a model "Driver Seva Kendra" is the next milestone to be achieved and Mr. Ramesh Agarwal is personally spearheading this project and is his "next mission possible" in India. He is a very well-known and respected figure in Transport Industry having the portfolio of National president of AITWA and participates in various meetings, seminars and conferences. He always focuses upon the welfare of Transport sector growth in line with the National economy and protecting its interests "Transport growth" is complimentary to "Nations growth" and both have to work hand in hand is his clear thought. He represents several committees and groups to take his agenda forward. Mr. Ramesh Agarwal, also excels in social, education and religious activities.
Mr. Rajender Agarwal
(Group Director)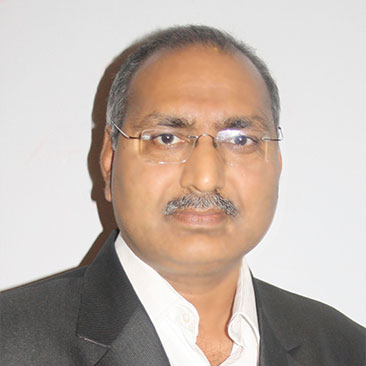 Rajender Agarwal is known for his business acumen that he has imbibed from his peers right from his childhood days. He nurtured the idea of venturing into surface transport during his college days. He is the brain behind the formation of Agarwal Movers Group and has been associated with all developments right from its inception. He overlooks the entire operations on All India basis operating from Mumbai. It is always the challenge of the future, the feeling of excitement that drives Rajender to successful achievements in any task chosen.
He is known for being a tough task master with a masterly blend of firmness and softness. Life's blows cannot break Rajender whose spirit is warmed by the fire of enthusiasm. In fact, the huge ownership of company operated fleet would not have been possible in such a short span without his involvement. He is known for application of innovative ideas to strengthen and improve effectively the company, preparing good reports and efficient handling on deployment of vehicles profitably and efficiently.
Shri. Ankush Mehra
(Managing Director)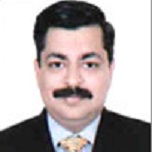 Mr. Ankush Mehra is Post Graduate in Commerce and MBA and has over 25 years of experience in managing complete Supply Chain Management including Domestic & International Logistics with leading MNCs & Indian Corporates like Honda Siel Cars India Ltd., Samsung India Electronics Ltd., Metro Cash & Carry India Pvt. Ltd. and Reliance Hypermarket Ltd. His last assignment was with Reliance Retail Ltd., as Assistant Vice President - Supply chain and was heading their "Hyper market project" on All-India basis which include dimensioning from business plan, manpower planning, finalization of distribution centre, setting up & successfully implementing systems and procedures in the distribution centre. He has successfully set up entire Logistics & Distribution network of M/s. Samsung Electronics India Ltd., world leader in Consumer Goods Industry, I.T Peripherals & German MNC in whole sale trading. He also has functional knowledge of Supply Chain Management and exposure to handle large volume of business-- Exposure to Multi-Model Transportation, Inventory Management, Insurance Management, Warehouse Management, Customs, Sales Tax, Excise, exposure to management of Third Party Logistics Operations.