Expert Team with a Passion for Service
Mr. Sunil Kaul
(CEO - Warehousing & SCM)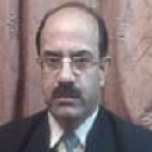 Mr. Sunil Kaul is an Agriculture graduate & has over 30 years of experience in diverse fields varying from Agriculture, Courier, Transportation & 3PL having served many MNCs & Indian Corporates through reputed organizations in the logistics industry like First Flight Couriers Ltd. & OM Logistics Ltd.
His last assignment was with OM Logistics as AGM - Sales Adm. where he was a key person handling major key accounts on a pan-India basis. The profile included CRM, Servicing of existing customers, Sales realization, Retention & development of new businesses. Mr. Kaul was instrumental in handling many distribution projects of Acer India, HCL & Gemini Communications & won accolades in plenty. The clientele handled by Mr. Kaul includes Telco Communications, Mahindra and Mahindra Limited, General Motors, Eicher Motors Limited, Hindustan Motors, Acer India, Sun Pharma, Chenab Textile Mills, Shriram Pistons, Goetze India, IFB, HCL, Lumax Group, Minda Group, Delphi Technologies, Samsung, Motherson Group, HPCL, Bluestar, Bharti Walmart, HUL, Voltas, Schindler, etc. Mr. Kaul has been handling hard core Logistics, Railway Cargo Operations, Transportation and Distribution operations, Inventory Management, Warehousing, Leasing, etc.
Mr. J. S. Ahluwalia
(CEO - APM Infrastructure Pvt. Ltd.)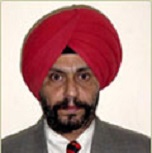 Mr. J.S. Ahluwalia is the CEO of APM Infrastructure Pvt. Ltd. He is postgraduate in Science and MBA in Marketing Management. He is an alumnus of IIM Ahmedabad having pursued a program in Logistics and Supply Chain and EDP program. He holds over 2 decades of experience in areas covering National & International Logistics, Distribution, Transport / Fleet Management, Warehouse Management, Strategic Planning, and Supply-Chain Management, and has held senior management positions in organizations of National & International repute. He has handled diverse product mixes and bulk products including chemicals. His core competence lies in setting up Logistics organization and warehouse management with key defined performance areas. Mr. Ahluwalia possesses working experience in the following organizations:
Punjab Agro Industies Corporation (On deputation with Pepsi Co Inc. for 2 yrs)
Grasim Industries Limited (Vikram Cement) as AGM-Planning & Logistics
Transport Corporation of India limited as GM - Logistics
Reliance Petroleum Limited as AVP - Logistics
BOC (India) Limited as Chief Executive - Logistics
Jubilant Organosys Limited as Head - Logistics, and Distribution - Domestic and Exports
U-flex Industries Limited as Head - Logistics - National and International
Mr. Ahluwalia has the unique opportunity in viewing logistics from both manufacturing/production as well as 3PL services providers (transporters and logistics service provider) angle which is a value addition. He is fully conversant in working in a highly computerized environment (SAP).