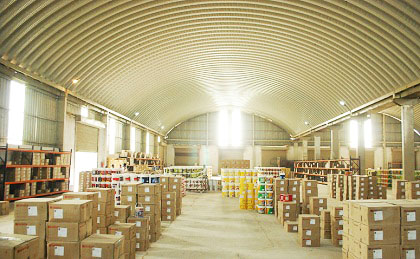 Leak-Proof Roofing System
When we speak of warehousing services, the main concern is the safety of the goods stored in them. To ensure maximum safety, we adopt advanced and modernized steel roofing systems for our warehouses. Steel roofing is the most feasible, safer as well as durable option. The spans vary from 30 meters to 32 meters interwoven self-supporting steel sheets and thus no nuts & bolts are fixed which otherwise rusts in the long run and results in roof leakages.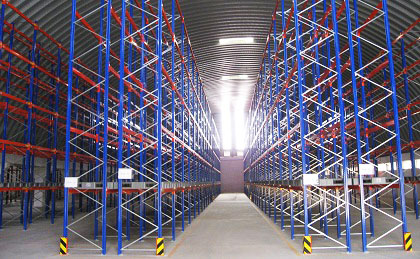 Space Engineering & Planning
Every warehouse is planned and designed in a way that serves the best option for the storage of all types of goods. With proper space planning and engineering, warehouses are constructed. Priorities are given to the customers' requirements and demands.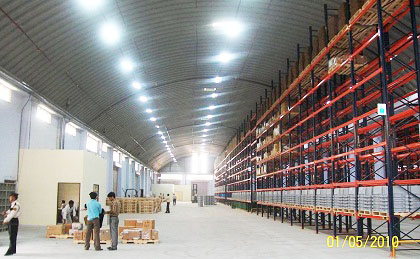 24 Hours Security
Warehousing is something where the security of your goods is at maximum risk. Therefore, to provide your goods with a secure and safe environment, we have ensured 24 hours security in our warehouses along with CCTV surveillance.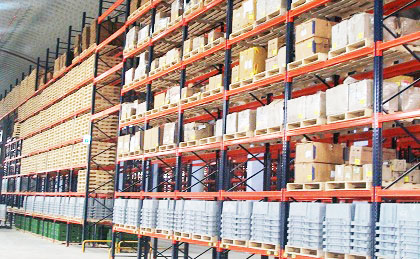 Fire & Seismic Resistant Structure
The structure of our warehouses is completely fire & seismic-resistant. They protect against fire and other uncertain seismic situations. At the time of construction of warehouses, this thing is taken care of foremost.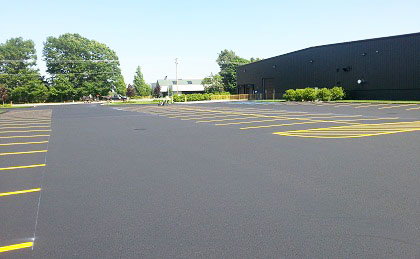 Ample Parking Space
While designing our warehouses, special attention has been given to the parking area. At every warehouse, you will find ample parking space for vehicles and carriers. It is all about architecture. The architecture of warehouses is designed in such a way for sufficient parking space for the vehicles.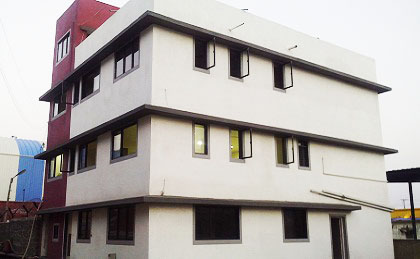 Observatory cum Office
All of our warehouses have an observatory cum office through which all of the activities are inspected and under surveillance. Every activity taking place in the warehouse is controlled through the office. So, your goods are in safe hands and under care.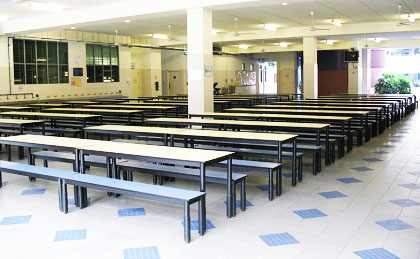 Canteen and Mess Facility
One of the best specialties of our warehouses is that they have their own canteen and mess facility. The manpower working there can enjoy a healthy and tasty meal at the canteen and mess. Moreover, at canteens and mess, cleanliness is taken high care of, so each and every canteen is very hygienic.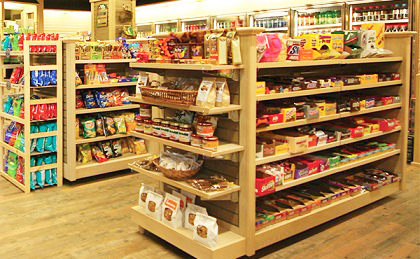 Low-Cost and Affordable Retail Items
For the manpower residing at warehouses, we have arranged the availability of affordable retail items for daily use. Everything required for living is available there and that too at a very affordable price range.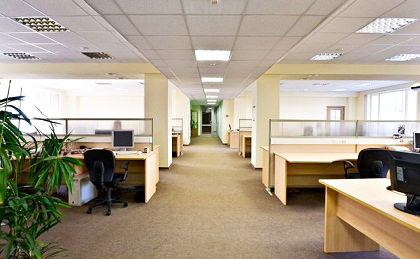 Ample Office Space
Our warehouses have ample office space where all the activities related to billing, proper inventory management of clients' goods, and other task are performed. Our offices are fully air-conditioned and well-furnished having all the standard facilities for employees working in them. These offices organize functions within the warehouses that we have all around the country.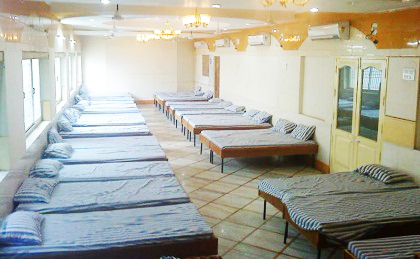 Worker's / Labour's Accommodation
Considering the safety and welfare of our staff members and workers who work relentlessly in our warehouses, we have provided arrangements for their accommodation. We understand the fact that every person needs a proper place to stay and relax after all the hard work they do at their working place, so we provide them best accommodation facility, where they sleep and relax and then give their best at the workplace. These accommodation areas are very clean and hygienic and include beds for workers.