Safe and Reliable Logistics with Innovation, Dedication and Technology
APM Warehouse is the industry leader in providing the full range of logistics and warehousing services across the globe. Our highly skilled professional, utilize the latest communication, tracking and processing software amalgamated with 3 decades of experience! Through the perfectly integrated supply chain solutions, APM drives sustainable competitive advantage to eminent commercial companies.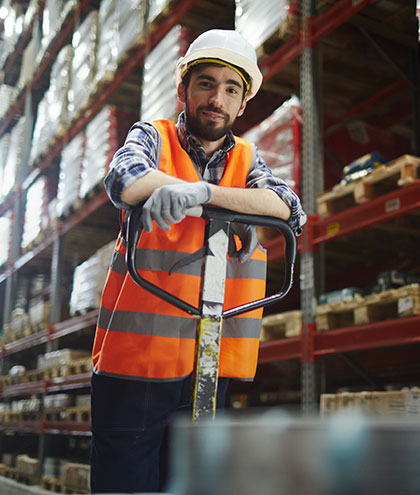 sfsdf
About APML Warehouse
With a thought to transform the way the logistics industry worked, and a vision to offer comprehensive logistics solutions, APM Warehouse – a unit of Agarwal Movers Group was formed in 1987 and is now a recognized leader in the field of warehousing and logistics services. With an alliance of unwavering will, & resolute spirit, we provide A Grade (box) warehousing services including predominantly transportation and distribution facilities. Wherever you go, you will find APM people striving for excellence in everything they do, considering the urgency and a desire to meet all their customers' every service requirement. That combination of the personal touch with fierce professional pride is our corporate signature. Agarwal Movers Group having 100 plus branches serving 1264 locations all around country, 2500 plus vehicles, 5000 plus trucking cube and 2 million staff, we constantly endeavor to give you world-class facilities that are reliable, durable and cost-effective.
The APML Warehouse Group At A Glance
Again, what sets us apart is our ability to craft efficient and cost-effective logistics solutions that are tailored to your needs. Here, we do not go by the 'One size fits all' approach as we understand that your requirements are completely unique in comparison to others. Starting from the selection of a suitable location for your business to engineering a layout that would optimize the space and executing it, customization is the operative word for us.
Year of foundation: 1987
Turnover: 600 Crore +
Employees: 3000 +
Covered Area: 20 Lac + Sq.ft
Our Growth Story
Since our inception till today, we have enjoyed an inspiring journey and tremendous growth from one of the logistics industry to the leader of the industry.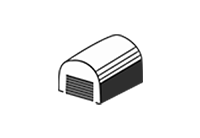 Jan

2010

8 Lac Sq. Feet Warehouse Space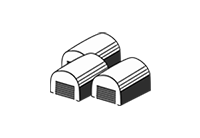 June

2013

15 Lac Sq. Feet Warehouse Space
Now

2016

20 Lac Sq. Feet Warehouse Space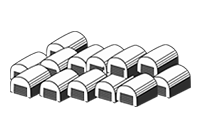 Prediction,

2025

80 Lac Sq. Feet Warehouse Space